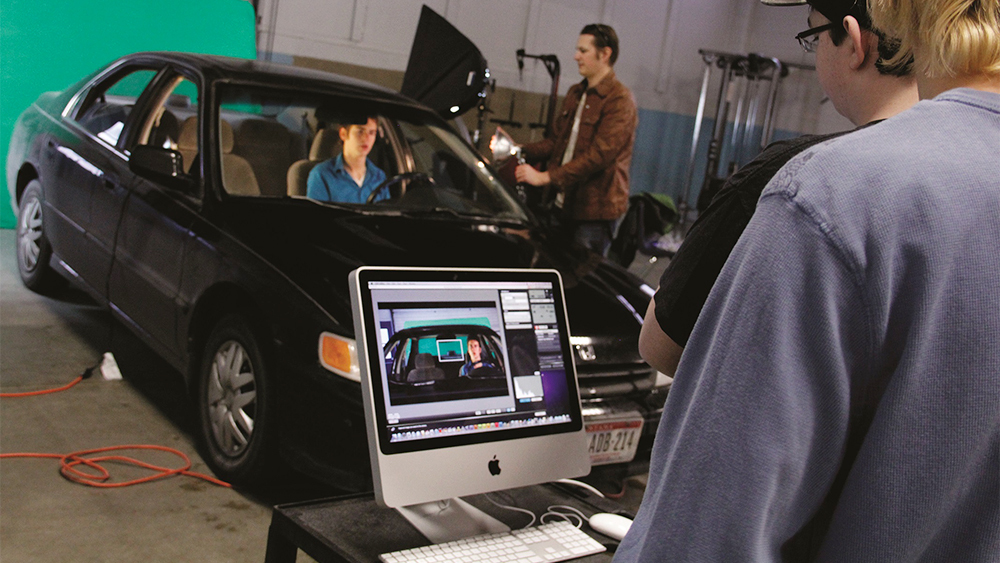 Though the Oscars get the lion's share of the attention, AMPAS organizers care just as deeply about another set of awards the org distributes each year. Aiming to foster talent at an early age, the Acad annually distributes $1 million through its educational grant program, supporting schools, programs, scholars and film festivals around the country who compete in a rigorous application process. Academy CEO Dawn Hudson says the grant program is a particular passion of hers and of those members who volunteer to review the applications.
"It's the heart and soul of the Academy," she says. "We are fulfilling our mission to help the next generation of filmmakers. We want to educate people about all the arts that go into the filmmaking process."
Among this year's recipients is a program called MAPS, which received a $5,000 Academy grant on the eve of its 10th anniversary. Located in Montana, MAPS offers free after-school courses in design, filmmaking and music to students, promoting creativity, innovation and critical thinking while introducing them to career opportunities in the digital media field.
Peter Rosten, a former Hollywood director who started the program, helps students produce professional projects such as short films and PSAs, earning three nominations from the National Academy of Television Arts and Sciences' northwest chapter this year for work such as the "Give Back" spot the org made on behalf of the Bitterroot Youth Homes.
"Clearly, Montana can and does compete on the national stage," Rosten says of the Academy grant. "Ultimately, it's a reflection on what 12- to 17-year-old rural kids can do given the right setting, tools and people to lead them."
According to Hudson, when the Acad selects orgs to support, the results they've already shown are a key factor, with Maps being a prime example of success. With the validation the Acad gives to these educational programs, Hudson hopes to see the multiplier effect, where more companies recognize their honorees and donate in the future.