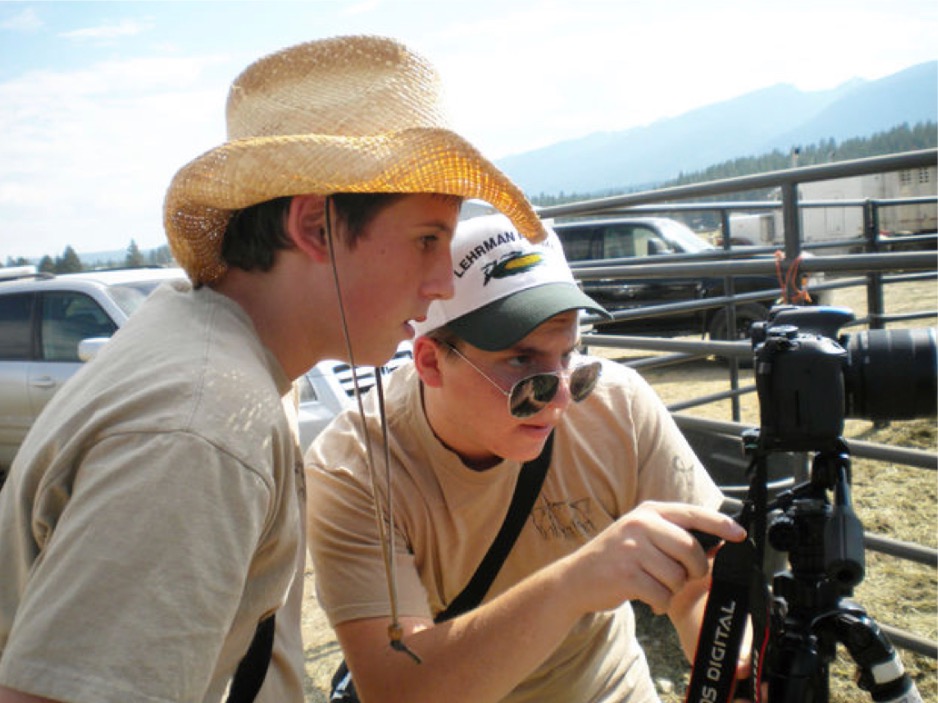 Deny Staggs, head of the Montana Film Office, explained.
"We have the Big Sky Film grant – a grant through the Department of Commerce allowing any Montana production company to apply for funds to support Montana- centric content," said Staggs. "We have our own digital channels, YouTube channels, owned by individual producers – Epic Montana, which is outdoor and adventure, and The Montana Experience, which is people, places and events that occur in Montana. It features independently produced content and we like to fund projects that might fit into those channels."
Staggs is familiar with the MAPS program and encouraged their application for funding.
"We want to give young people real-world experience producing content that has a place to go, plus it is good for promotions to show authentic Montana," said Staggs. "We were thrilled when they applied and knew the production was in good hands – the product is beautiful."
Peter Rosten is founder and CEO of MAPS.
"This assignment from the Montana Film Office was somewhat unusual, in that they wanted the videos to appeal to and attract tourism to Montana," said Rosten.
"Three MAPS students really ran with this ball: Caleb Hallahan, homeschooled; Wyatt Campbell, a Darby student; and Cameron Smith, one of the original students from Corvallis who was home for the summer and helped out. It's a cross-section of our students. Christian Ackerman was supervisor instructor. The assignment was to capture the events and position them to encourage tourism, and I think we did that quite adequately.
"Of course, we want to thank Deny (Staggs) of the film office for giving our MAPS students this opportunity. And the folks at Bull O'Rama (Cal Ruark) and Logger Days (Terri Green) were outstanding to work with."
Staggs said the Department of Tourism is a sister organization to the Montana Film Office.
"We have all this Montana content, and they will launch their website in February. We will pull this content into the website and it will be incredible. It allows us to deepen the brand and give people more of a feel of Montana – so they can target their visit to authentic experiences.
"I think it's a great platform for MAPS – the students will see how many views their promos are getting and they can point to it and show it off on their resume. We'll also have a link back to the MAPS program."
Staggs said that this is a new approach and his office is no longer waiting for production companies from outside the state.
"I've been traveling the state, country and world talking about Montana," said Staggs. "We're building our Media and Moving Images industry. We're giving support to Montana filmmakers to build and tell stories where they live. These will be Montana stories that will be distributed to a worldwide audience. Ten years ago, this was not even possible. Our idea is to blow up our talent and encourage them to move forward."
He recommends viewing the websites – Montana Experience and Epic Montana.
"There's not enough of the Bitterroot on the screen – there's so many neat little places to show," said Staggs. "We're showing everyone – it's not all Hollywood, we can tell Montana stories just as well."
To watch the MAPS student produced tourism videos, go to vimeo.com/115878336 and vimeo.com/114146740.
The next MAPS afterschool program begins Monday, January 26. Complete an online application at mapsmediainstitute.com