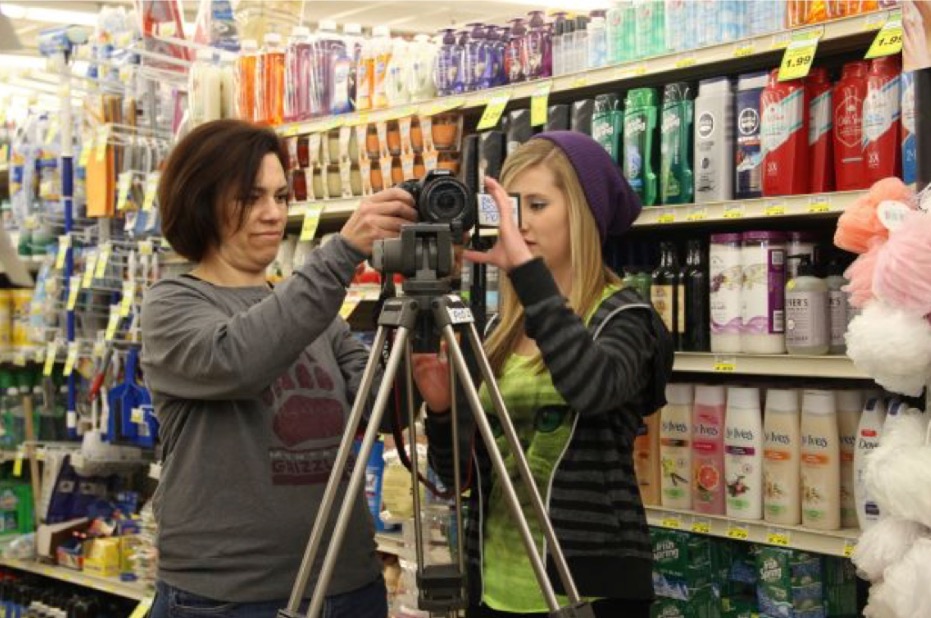 The MAPS Media Institute of Hamilton is a finalist in the 2014 National Arts and Humanities Youth Program Awards by the President's Committee on the Arts and Humanities. If selected to the top 10, MAPS Media will receive a $10,000 grant and an invitation to attend the awards ceremony at the White House.
"We got very, very lucky to accumulate the staff and students and get started where we did, when we did," said Peter Rosten, MAPS founder and CEO. "Our amazing staff and awesome students are the reason we get this recognition."
Rosten received notification of the nomination and finalist status from Rachel Goslins, executive director of the President's Committee.
"We are highly impressed with the successful work your organization has accomplished in youth after- school and out-of-school arts and humanities learning," said Goslins. "We reviewed 360 nominations from 47 states, including the District of Columbia, and your program's selection as one of the 50 finalists distinguishes it as one of the top arts- and humanities-based programs in the country."
Emily Kohring, director of arts education for the Montana Arts Council, said that being a finalist from a rural area is somewhat unique.
"If you look at the list of finalists for the PCAH Youth Program Awards, you can't help but notice that the vast majority of finalists are in large urban areas," Kohring said. "It's a real feather in Peter's cap, and a real point of pride for all of us, to see MAPS honored in this way, coming from a small rural area like Ravalli County."
The MAPS Media Institute of Hamilton is an after-school education program that focuses on design and learning technology. The students participate in the production of films, graphic arts and music. The program integrates the concepts of science, technology, engineering, the arts and math with hands-on classes.
MAPS courses are open to public and home-schooled students in grades eight through 12. The program is designed to inspire creativity and build confidence.
MAPS staff includes Jeremy Sauter, MAPS creative director; Wendy Bauder, MAPS program director; and instructors Christian Ackerman (filmmaking), Erin Belmont (filmmaking), Clare Ann Harff (design), Timothy Kolberg (music), Mika Virtaneva (design) and Timothy Kolberg (technology).
2014 is the 10th anniversary of the MAPS Media Institute. In celebration, they are hosting the MAPS Media Festival, May 17, noon to 1:30 p.m., at the Pharaohplex Theater in Hamilton. This annual showcase of MAPS film, design, music and technology student work is free of charge and family friendly.
For more information, call Wendy Bauder, 381-7230.