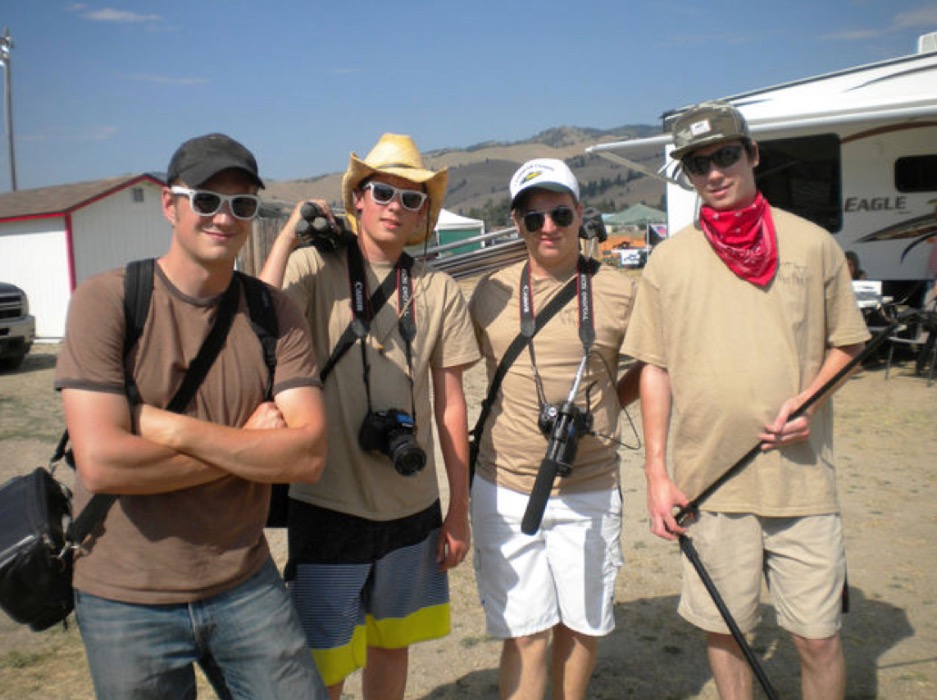 The Montana MAPS Program's "Darby Rodeo" and "Logger Days" films have been nominated for an Arts & Entertainment award from the National Academy of Television Arts and Sciences Northwest Chapter. The Montana Film Office made the announcement last week, boasting of the Big Sky Film Grant-supported projects and their partnership with MAPS.
"We're proud to support programs like MAPS which give Montana's kids access to an industry that has a big future in Montana," said Deny Staggs, Montana's film commissioner. "The [Big Sky Film] grant program is one of the best opportunities we have to promote Montana to out-of-state filmmakers, while ensuring that our in-state media makers are telling our stories on screens big and small."
The two MAPS productions were hosted in Darby, where MAPS mentor Christian Ackerman, Wyatt Campbell, Cameron Smith, and Caleb Hallahan had access to produce, film and edit the short pieces.
Smith and Hallahan are MAPS graduates. Campbell is a Darby High School senior. They are being recognized for their high-quality, professional level productions by the Northwest Chapter of NATAS.
The MAPS program has provided access to high-level and engaging courses for Montana students interested in the media arts and related fields for 11 years. Their course offerings include: film, technology, music, design and entrepreneurship and opens the doors for students eager to enter one of Montana's fastest-growing industries.
MAPS founder and CEO Peter Rosten said he is proud of his program and the students involved in making the local productions.
"Making a video of these events has long been on MAPS' radar," said Rosten. "When Deny [Staggs] of the Montana Film Office offered to sponsor the production, we jumped at the opportunity."
"Darby Rodeo" and "Logger Days" were funded by The Big Sky Film Grant, a Department of Commerce film incentive program, which provides financing to Montana filmmakers to create in-state, Montana-centric content. After production, the film office and partners leverage these projects and related content to promote Montana's media workforce and the authentic stories and characters found all around the state.
For more information on the Big Sky Film Grant program or the projects it supports, contact the Nik Griffith at the Montana Film Office, (406)841-2879 or ngriffith@mt.gov.