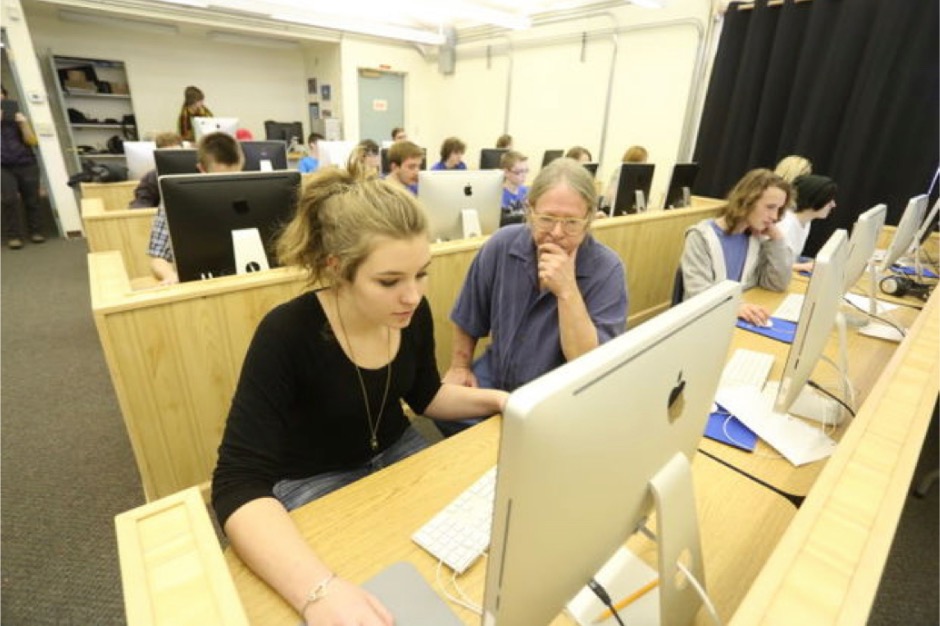 The founder and CEO of the MAPS Media Institute in the Bitterroot Valley, Peter Rosten, has been confirmed by Gov. Steve Bullock as the newest member of the Montana Ambassadors.
The Montana Ambassadors is a volunteer organization of business and education professionals who work with Bullock, the state Department of Commerce and the Office of Economic Development to promote the economy of Montana.
In the early 2000s, after a 35-year career producing movies and television shows in California, Rosten moved to Darby.
"During the end of my career, it became clear the joy was gone," he said.
He said when they came to the state, his wife, a native Montanan, told him that the way he would be embraced is by bringing something new and useful to the community.
So Rosten put his background in film production to use and started Media Arts in the Public Schools at Corvallis High School in 2004 as a way to provide hands-on training for students interested in media arts.
By the next year, not only were the students learning, but they had been hired and received paid work producing a public service announcement.
"Our kids come in, and they don't pick up a textbook, they go to work," Rosten said.
In 2009, MAPS was reconfigured as an after-school program in Hamilton, and it now offers five different free classes in film, music, design, technology and entrepreneurship.
This year, MAPS students won a pair of Northwest Regional High School Student Awards for Excellence from the National Academy of Television Arts and Sciences.
"The reward at this time in my life is to be able to have a positive influence on
Montana youth," Rosten said.
Earlier this year, Rosten was named the Business Person of the Year by the Bitterroot Valley Chamber of Commerce, and in 2013 he won a Purpose Prize fellowship, awarded to people age 60 and older who have created an "encore career" for themselves.
"Just because you're old doesn't mean you can't help make things happen," Rosten said.
While he hasn't had much time to think about what he wants to do with the title since being named an ambassador, Rosten said the most obvious idea is to see how viable it is to spread MAPS to other communities across the state of Montana.
Even before being nominated, some of his students had floated the idea of packing up a van full of gear and hitting the road to share the "MAPS experience."
"It is who you know, and now as an ambassador I'm going to know a heck of a lot more people," Rosten said. "MAPS is made in Montana, so why not make more of it?"