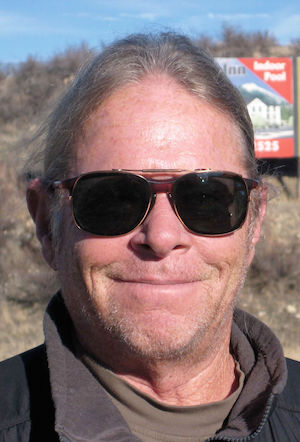 MAPS founder received the Silver Circle award from the Northwest Chapter of the National Academy of Television Arts & Sciences.
Peter Rosten, founder and CEO of MAPS Media Institute in Hamilton, is being honored as an industry professional.
Rosten said the awards are an honor.
"NATAS are the folks who hand out Emmy awards and they gave our students two awards last year," Rosten said. "They are acknowledging my 25 years as a Hollywood industry professional and contributions to the industry."
Rosten will be inducted into the Silver Circle on June 3 in Seattle.
"It's a big thing but, like the Bitterroot Business Person of the Year, these things happen because of our staff and our kids," Rosten said. "The fact that I was the founder of it gets me attention, but it's not my career that's being honored. It is MAPS and the work we submit that our students produce."
Rosten said he is always so impressed that MAPS students win against students from Alaska, Washington and Oregon.
"I think it is an elegant irony that here we are from such a small town and yet our students, year in and year out, prove they have the skills and creativity to compete in a much larger world – and to win," Rosten said.
Other 2016 Silver Circle inductees include:
Scott Altus-Director of Creative Services and Marketing – KOMO
Maria Downey-Anchor/Assistant News Director-KTUU
Ray Heacox – President and General Manager – KING, KONG, NWCN
Deborah Horne-Reporter-KIRO
Essex Porter-Reporter-KIRO
Matt Zaffino-Chief Meteorologist-KGW