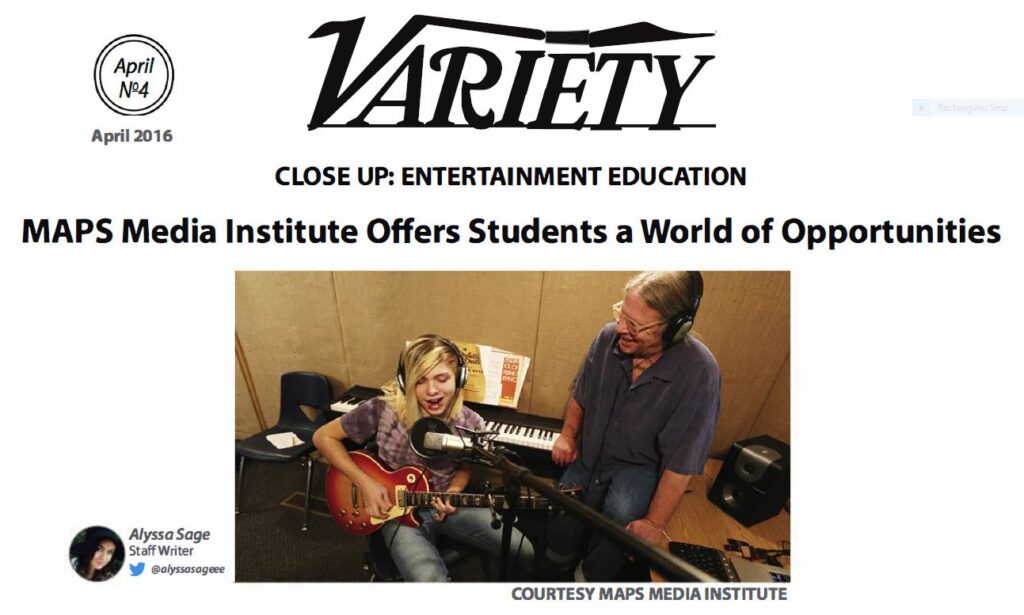 When Peter Rosten, a Hollywood producer with over 30 years of film biz experience, retired to Darby, Mont., in 2002, he noticed the absence of an arts curriculum in the state's education system and decided that needed to change.
In 2004, with $10,000 of his own savings, Rosten founded Maps Media Institute, an after-school arts program based in Hamilton, Mont., that offers underserved students free courses in film, music, technology, design and entrepreneurship. As well there is an intensive four-week summer course in which participants conceive, write and produce their own videos. Maps also travels to underperforming schools in Native American communities and conducts week-long media arts workshops.
Widely touted, Maps was named one of the top 50 after-school programs in the U.S. by the President's Committee on the Arts and Humanities. In 2015 the organization won two awards of excellence from the northwest chapter of the National Academy of Television Arts and Sciences.
The goal, says Rosten, is not to turn these students into mini-Spielberg's necessarily, but to provide them with a "healthy environment" in which to explore their creative sides and foster in them a collective sense of confidence and self-worth.
"We strive to teach life lessons;'Rosten says. "We tell them that all it takes is one'yes' to change your life and to not sweat the noes. If we can imbue that kind of behavior so that it becomes muscular and constant the kids will be reaching for the stars:'
Rosten is shopping around a feature-length screen play that was developed at Maps in the hopes that, should the film get made, all royalties would go toward an endowment for the institute.
"If it gets made, if there is money, all of it will go to Maps;' Rosten says. "All the Maps kids will be on the staff. Maybe some will get a (director's) chair. When I produced movies I cared about what I was being paid. Now I just care about my foundation"