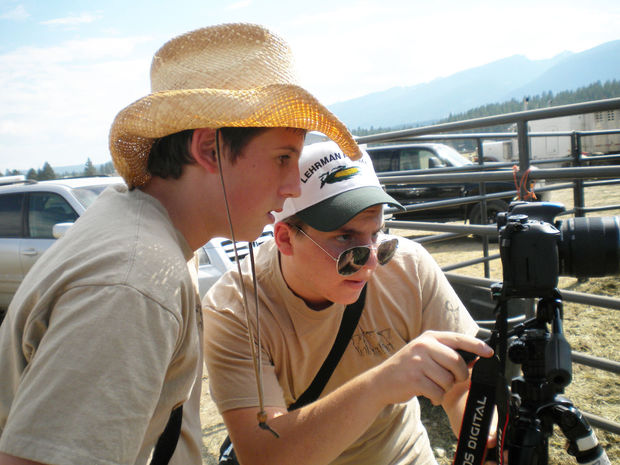 The President's Committee on the Arts and Humanities selected the MAPS Media Institute of Hamilton as one of the top 50 afterschool programs in the nation for providing excellent arts and humanities learning opportunities to young people.
Megan Beyer, executive director for the President's Committee on the Arts and the Humanities, congratulated the MAPS program.
"We are highly impressed with the successful work that your organization and the other finalists have accomplished in youth after school and out-of-school arts and humanities learning," Beyer said. "Your program's selection as one of the 50 finalists distinguishes it as one of the top arts and humanities based programs in the country."
MAPS Program Director Clare Ann Harff said the selection is a great honor.
"On behalf of all the staff, students and families of MAPS, we are deeply grateful for this national recognition and honor," Harff said. "MAPS continues to prove that quality afterschool programming is an effective and affordable way a rural Montana community can help students reach their full potential."
The President's Committee on the Arts and Humanities and its partner agencies, the Institute of Museum and Library services, the National Endowment for the Arts and the National Endowment for the Humanities selected 50 programs from large cities to small towns in a variety of disciplines and settings across the nation.
George Stevens, Jr., co-chairman of the President's Committee on the Arts and the Humanities, said these top 50 programs "enrich the lives of young people throughout the country by teaching new skills, nurturing creativity and building self-confidence."
"These programs offer high-quality and intensive instruction on weekends, afternoons, and summer vacations, providing a safe and productive space for young people in the hours when they are often the most vulnerable," Stevens said. "Their carefully focused projects supplement in-school curricula with exposure to a wide variety of artistic and scholastic pursuits."
The Maps Media Institute provides free instruction to afterschool students using film, music, design, technology and entrepreneurship. The courses teach the skills and confidence required for academic, social and professional success.
"We passionately believe in the creative capacity of all students and are committed to providing state-of-the-art equipment, professional instruction and compassionate leadership," Harff said. "Since 2004, MAPS has worked to mentor and empower thousands of Bitterroot Valley students to find their voice through media arts, and we couldn't have done any of this without the kids, their families, our community partners and supporters. This honor is for all of us, most especially, our amazing and inspiring students."
The MAPS Media Institute, as one of the 50 2016 National Arts and Humanities Youth Program Award Finalists, is in the running for a $10,000 grant and an invitation to attend the White House awards ceremony hosted by First Lady Michelle Obama.
The Maps Media Institute also received this top 50 designation in 2014.