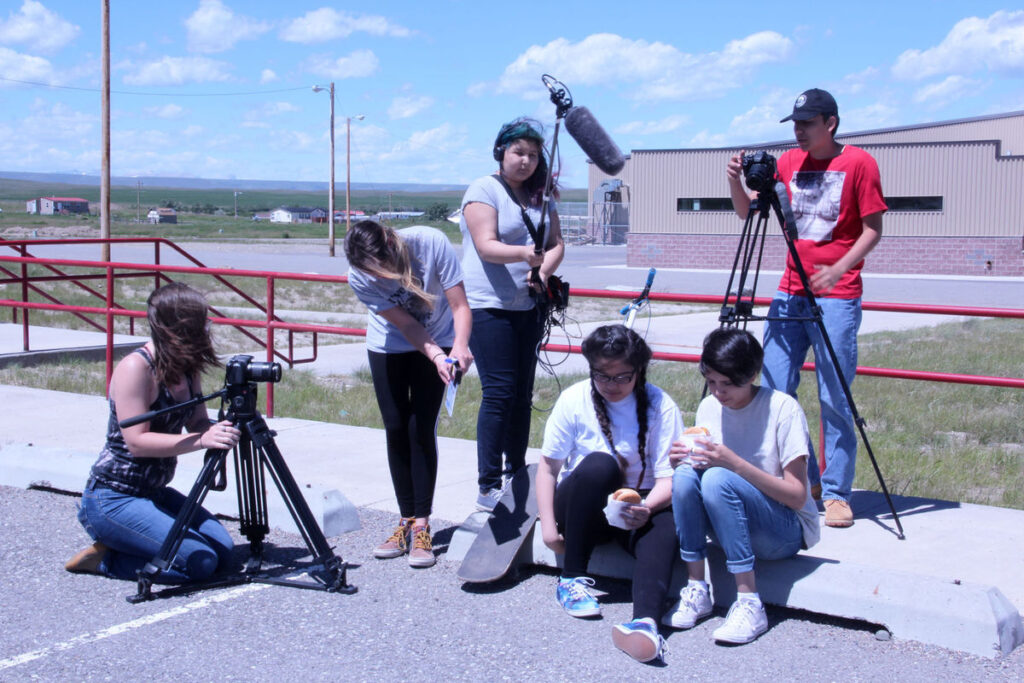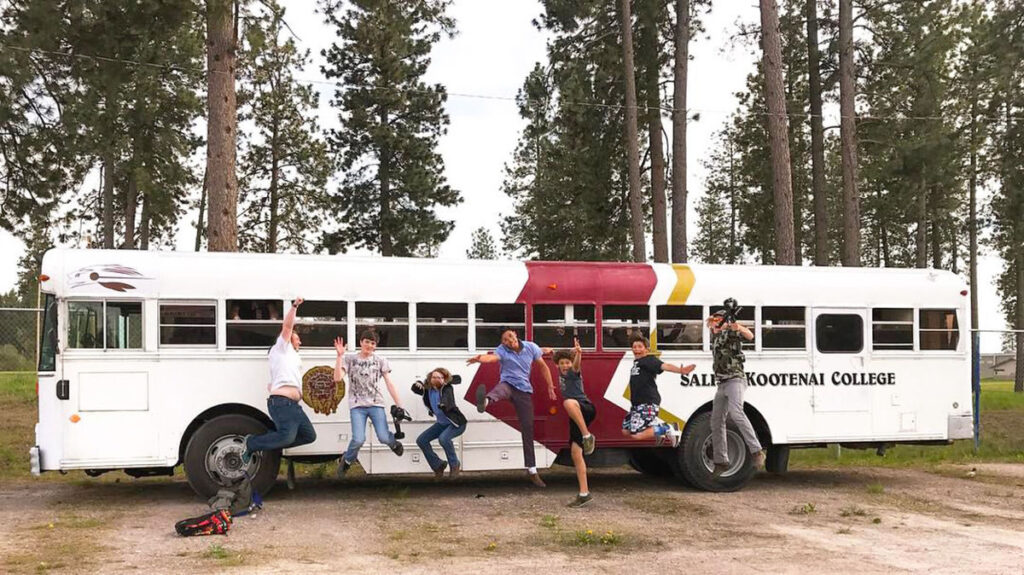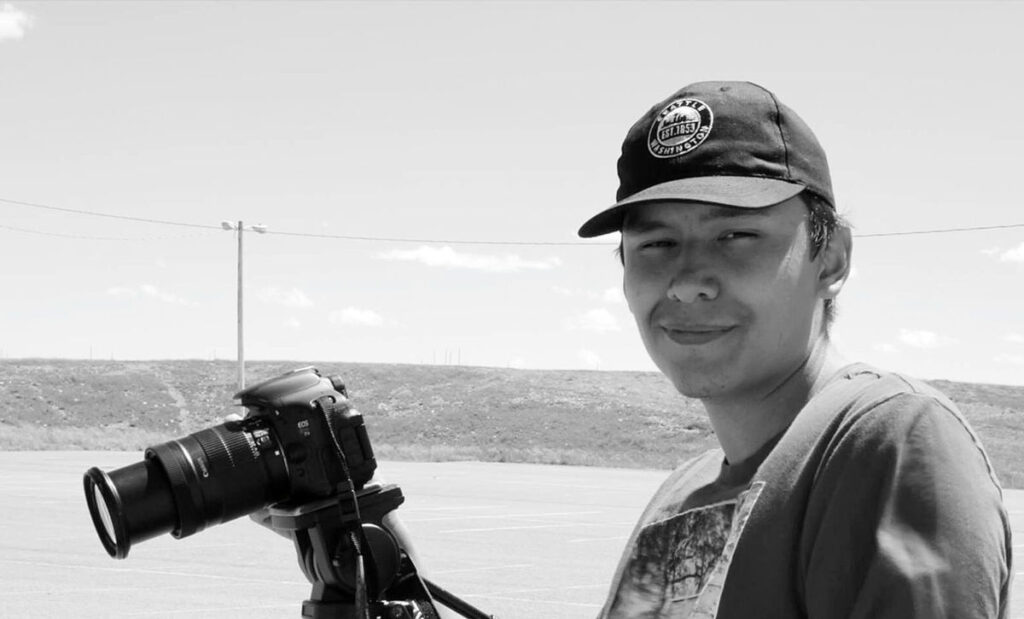 The Greater Montana Foundation has granted $80,000 to the Irwin and Florence Rosten Foundation, known as MAPS Media Institute. MAPS originated as Media Arts in the Public Schools in 2004.
The money comes in two grants; one for ongoing operations funding and the other for a Media Mobil Lab program to share positive experiences with students across Montana in a rural outreach program.
The $20,000 grant supports the award-winning MAPS free after-school program serving four county schools, a summer session, work with the Salish-Kootenai College on the reservation, and an expansion to the Blackfeet Reservation.
The Greater Montana Foundation has supported MAPS programming since 2013. Their funding helps keep all of MAPS programming free-of charge to all 8th-12th grade students.
The media arts program is a public and private partnership that integrates science, technology, engineering, the arts and math concepts (STEAM) within multiple hands-on media courses and an entrepreneurial program.
"The Greater Montana Foundation has been a supporter of us for many years and they are a believer in what we do," said Clare Ann Harff, MAPS executive director.
Sidney Armstrong, executive director of GMF, said supporting MAPS is an investment in Montana youth.
"The Greater Montana Foundation is proud to continue our investment in MAPS Media Institute as it commits to build its programs for the benefit of our state's youth, especially in rural and tribal communities," Armstrong said. "We are especially gratified that its excellence is being recognized on a local, regional and national levels."
A $60,000 grant will kick-start a new MAPS Media Lab program that will take the hands-on program to other rural and tribal communities.
The idea for a mobile lab program came out of a four-year partnership with Montana GEAR UP that allowed MAPS to offer intensive media arts workshops with students on the Flathead and Blackfeet reservations. This success encouraged MAPS to form a partnership with Salish Kootenai College to create an afterschool pilot program to Lake County-Flathead Reservation that will continue through 2018.
Harff said proposed MAPS Media Lab workshops will include a four- or five-minute mini documentary on the Hunger Prevention Project of the Blackfeet Reservation and a collaboration with the Holter Museum in Helena.
"MAPS will work with the Holter's 'Art for Survival' afterschool art program for 8th-12th graders," Harff said. "This film will be about the life of teens in the 21st century: the incredibly high rate of social anxiety, fear, and feelings of failing at life. The mental health issues many are dealing with – they are aware of what we all know as 'teen angst.' Helena has had seven teen suicides in the last five years."
Harff said the Greater Montana Foundation's funding will have impact.
"Their funding for the media lab will help us reach students with limited access due to the rural nature or socio-economic challenges," she said. "It lets us develop an established outreach program. It is paying for program development and creating a web page where communities can see what we are all about and contact us."
Harff said the MAPS Media program receives many requests from communities asking them to come to share their program.
"A designated program like this will allow us to manage that," she said.
MAPS is community-based and dependent on partners like Ravalli County, area schools, the local home-school community, and the local church (St. Mary's documentary).
"We have to have these engaged partnerships because MAPS is free," Harff said. "We need to be in partnership with local supporters."
Harff credited the partnership with GEAR UP to get MAPS into rural areas and reservations.
"It gives us the in because we are going in partnership with them," Harff said. "Once we establish that we are legitimate, that we work hard, that we care about your kids and we're going to deliver on what we say – we get more production opportunities."
Harff said the MAPS history of success and partnerships give her confidence that it will be an asset to all of Montana.
"This is the 14th year of MAPS programming and we are ready to expand our geographic reach beyond the Bitterroot," Harff said. "With the MAPS Media Lab we'll share the MAPS experience across the state. By sharing our creative program we aim to help Montana students build skills to inspire and achieve their futures."
MAPS programming stands out when compared to other after school programming in that it while it uses technology, MAPS really is about teaching students to communicate effectively, Harff said.
Harff said Peter Rosten was a passionate advocate for entrepreneurial education.
"Peter believed that teaching young people how to turn their ideas into business is critical to long-lasting economic growth benefiting all citizens," she said. "MAPS continually challenges people to think outside the box and learn effective 21st century skills to invent their own economic opportunities."
Statewide, the Greater Montana Foundation awarded more than $274,000 in grants and reserved another $40,000 for potential commercial grants in 2017.
"Our grant awards are intended to support excellence in carrying out the mission envisioned by our founder," said William Whitsitt, the board's chair. "It is our goal to help members of the media improve their reporting of the top issue, jobs and the economy, through educational assistance. This will result in a better informed public."
In addition to the GMF funding, two MAPS students recently won awards in the 41st Fresh Film Northwest Film Festival (FFNW). There were more than 200 entries by up-and-coming teen filmmakers in five states.
Chase Hall, a senior from Browning, won an Honorable Mention for directing "The Last Day." Hall created the production in five days, from concept to big screen, at a MAPS-Montana GEAR Up summer film making workshop on the Blackfeet Reservation.
MAPS graduate and production assistant Lucas Laparra won for his four-minute production "Special Olympics Montana Bitterroot Winter Games."
In addition, both filmmaker's won the FFNW Heart Award for authenticity and human treatment of a subject.
"Awards like this lift all of us up," said Harff. "At MAPS, our students 'find their voices' through technical skills, self-expression, teamwork, and leadership. But they're also learning how to sculpt and share stories, with their communities and with the world."