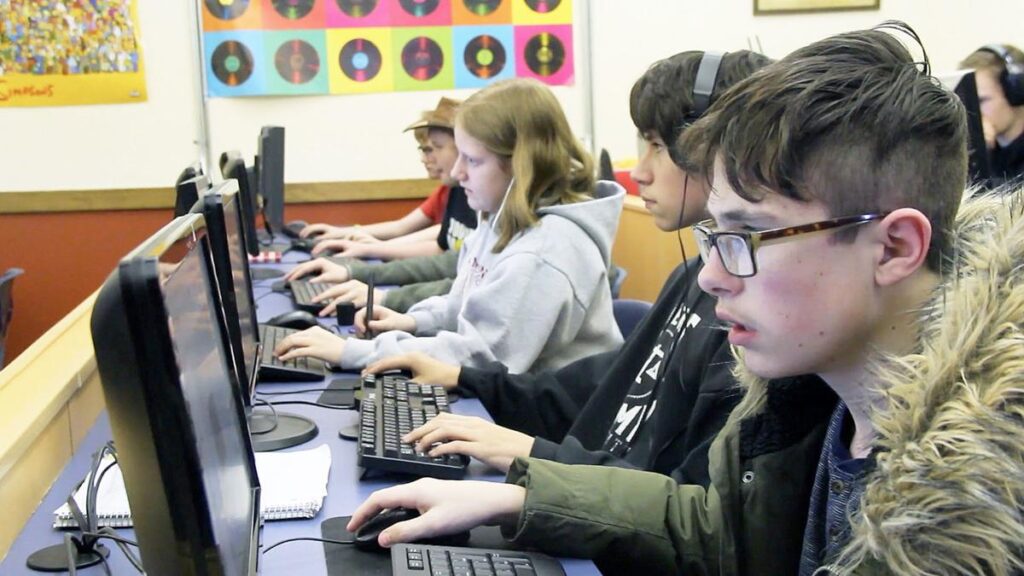 Monday, Sept. 17, will mark the launch of the 15th year of programming for the MAPS Media Institute, based in Hamilton, Montana.
Afterschool classes in filmmaking, graphic design, music production and new technologies for students in grades 8-12 will extend throughout the school year, culminating in the annual Media Arts Festival in May at the Pharoahplex Theatre in Hamilton.
No media arts experience is necessary to participate in MAPS classes and students can segue in and out as their schedules permit. All classes are free of charge.
In 2017, MAPS was one of 12 after school programs nationwide to be honored with a National Arts and Humanities Youth Programs (NAHYP) award. Originally presented by the President's Committee on the Arts and Humanities, these awards recognize and support excellence in youth programs that open new pathways to learning, self-discovery, and achievement. MAPS is featured on the NAHYP website here: http://www.nahyp.org/awardees/maps-media-institute/
According to MAPS Executive Director Clare Ann Harff this school year promises to be an especially good year. Twenty new computers have been added to the MAPS Apple and PC labs. An exciting new college and career readiness program will be led by AmeriCorps Leader Daniele Vickers. An alumni program also will be established this year.
Harff said MAPS offers creative opportunities for students.
"Part of our job is to open doors and make connections," Harff said. "By intentionally incorporating college and career conversations as part of MAPS programming, we hope to expand students' views of future possibilities. An alumni program will help with this, because our grads are a tremendous resource for feedback and mentorship to current students. Plus, it will allow our grads to stay continually engaged with MAPS."
Service in communities beyond the Bitterroot is planned through the MAPS Media Lab, a statewide educational outreach program directed by film instructor Dru Carr, now in its second year.
Clients in 2017-2018 included the Holter Museum of Art in Helena, the Harlem School District in Fort Belknap, the Browning School District and the Montana Arts Council. Current and future clients also include five school communities on the Flathead Reservation, as part of a $20,000 ArtWorks project funded in part by the National Endowment for the Arts.
Carr said this outreach work is a high priority for MAPS.
"Concrete knowledge of the means and materials for artistic expression shouldn't be restricted by socio-economic status or geography," he said.
National Education Association Chairman Jane Chu said MAPS is a celebration of the arts.
"Through the work of organizations such as the MAPS Media Institute in Hamilton, Montana, NEA funding invests in local communities, helping people celebrate the arts wherever they are," she said.
To learn more about the MAPS Media Institute, visit during the community open house from 4:30 to 6:30 p.m. on Wednesday, Sept. 12, at 515 Madison St. in Hamilton. Everyone is invited to tour the MAPS studios, learn about MAPS classes and meet staff and instructors.
For more information visit the MAPS website, mapsmediainstitute.com or call 406-381-7230.