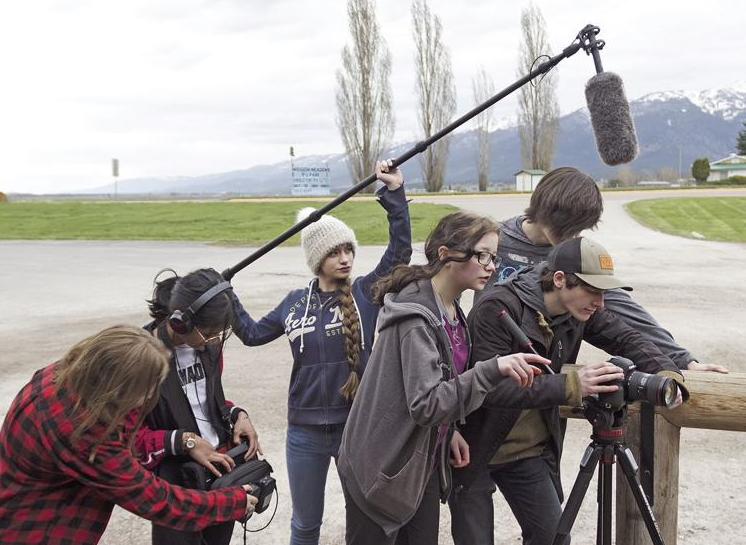 The film "A Day to Remember," created by students in the Lake County MAPS Media Institute program, has been selected to screen at the eighth annual Flathead Lake International Cinemafest this week.
MAPS is a free-of-charge media arts program that serves students in grades 8 to 12. Classes include graphic design, music production, new technologies and their most popular class – filmmaking.
The fictional film "A Day to Remember" will screen as part of the FLIC Jr. program — a competition for filmmakers age 22 years and under.
"A Day to Remember" was created by students in the MAPS Lake County after-school program last spring. The 13-week course featured 25 participants from four school districts and the home-school community. Classes ran every Wednesday and Thursday for two hours each day and was hosted by the Boys and Girls Club of the Flathead Reservation and Lake County in Ronan.
Students were introduced to storytelling principles and creative approaches to idea generation and then split into two groups. One set of students wrote the script, secured locations, designed costumes and made props, while the other group learned the production techniques of camera, lighting, sound and film-set protocol.
"A Day to Remember" is a narrative short film about a group of teenagers who awake in a mysterious room with no recollection of how they got there. They must work together to find a way out and piece together the mystery of why they're there. As they attempt their escape, it all becomes strangely familiar. The film is a humorous exploration of the importance of working together and the risks we take to do what's right.
The film won the National Student Production Award at the National Academy of Television Arts and Sciences in November 2019.
A second MAPS Media Lab film "Browning Rising Voices" will also screen at the Polson film festival. "Browning Rising Voices," created by students at Browning High School," was a project of the MAPS statewide educational outreach program directed by award-winning filmmaker Dru Carr.
The documentary short film tells the story of an extraordinary poetry program run by school librarian Amy Conrey Andreas. Students wrote, performed and filmed original spoken-word pieces, and also directed "vignettes" to accompany their poetry.
"Browning Rising Voices" was named a contender for FLIC Jr.'s Best Picture Award.
FLIC 2020 runs from Jan. 24-26 in Polson. "Browning Rising Voices" screens in a block of films at 8 p.m. on Friday, Jan. 24. "A Day to Remember" screens in the FLIC Jr. block at 10 a.m. on Saturday, Jan. 25. For ticket and schedule information, visit flicpolson.com. For more information on MAPS Media Institute, visit mapsmediainstitute.com.