MAPS Media Institute, a nonprofit that aims to empower youth through professional media arts instruction, last weekend received an Emmy statuette at the National Academy of Television Arts and Sciences Northwest ceremony in Seattle.
MAPS won the Governors' Award, which recognizes an individual, institution or organization that has made a "profound, transformational and long-lasting contribution to the arts." At the ceremony, MAPS was also recognized as a "Trailblazer in Diversity" for Montana.
In her acceptance speech, MAPS Media Institute Executive Director Clare Ann Harff thanked "the many tribal and rural Montana communities who have welcomed and trusted MAPS to work with their youth over the past 18 years."
MAPS Media Lab, an educational outreach program within the institute, was created in 2017 and brings industry-level equipment and professional instruction to rural and tribal communities statewide.
Since 2015, MAPS student films have been nominated for and won nearly 30 awards. Last October, five student films made in collaboration with MAPS made the shortlist for national awards. Produced on the Fort Belknap and Fort Peck reservations, the student films tackled ideas of ancestral heritage, identity and Indigenous communities' relationships with buffalo.
Established in 2004, MAPS Media Institute began by providing instruction to 20 filmmaking students in the Bitterroot Valley. The organization has since expanded to provide year-round programming in Hamilton and Helena and engages youth across the state in media production, graphic design, photojournalism, podcasting and more.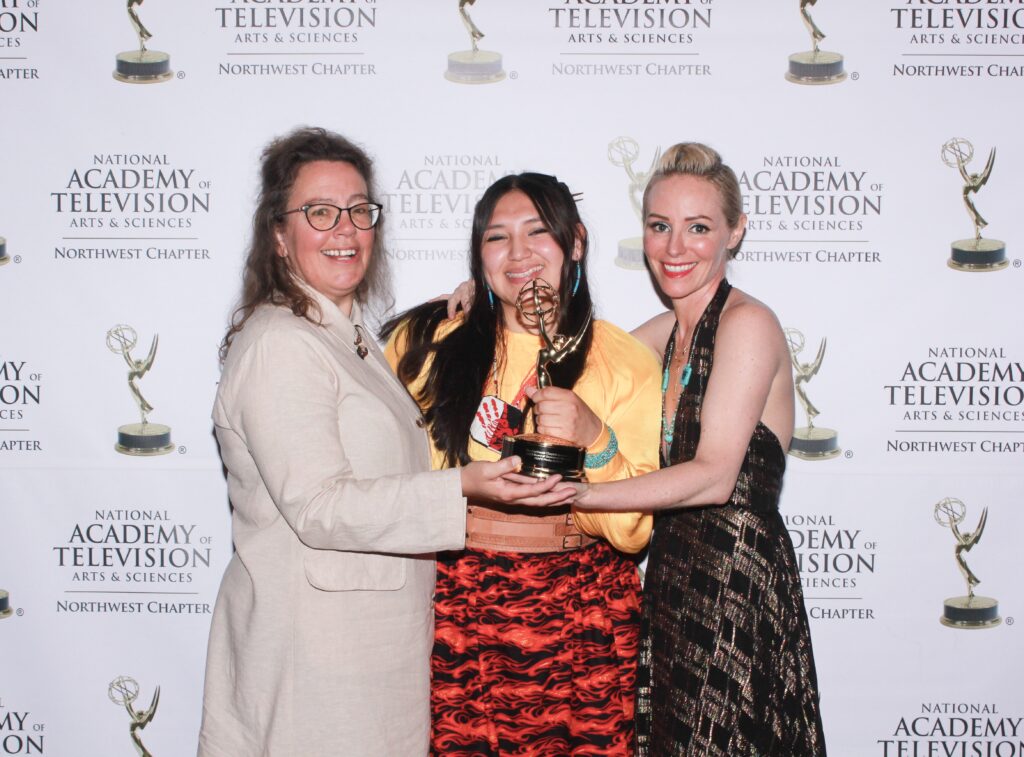 Read this article on the Billings Gazette website
Read this article on the Helena Independent Record website
Read this article on the Missoulian website