CHANTÉ Partnership with MAPS established in 2020
Launched in 2018 on the Fort Peck Indian Reservation, in northeastern Montana, the Fort Peck Community College CHANTÉ Project works to prepare middle and high school students on the Fort Peck Indian Reservation for healthy, productive and fulfilling lives.

In 2020, CHANTÉ invited MAPS to partner with them to bring professional media arts programming into Brockton, Frazer, Poplar and Wolf Point schools. Classes included Podcast, Photojournalism, and Filmmaking and were partially taught online through video conference and MAPS class website. In-person production began in Spring of 2021.

To learn more, please visit: chanteproject.com.
Address:
605 Indian Ave
Poplar, MT 59255
MAPS 2021 CREW: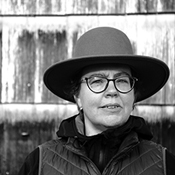 CHANTÉ Project Gallery
Film
---
Photojournalism
---
Podcasts
---